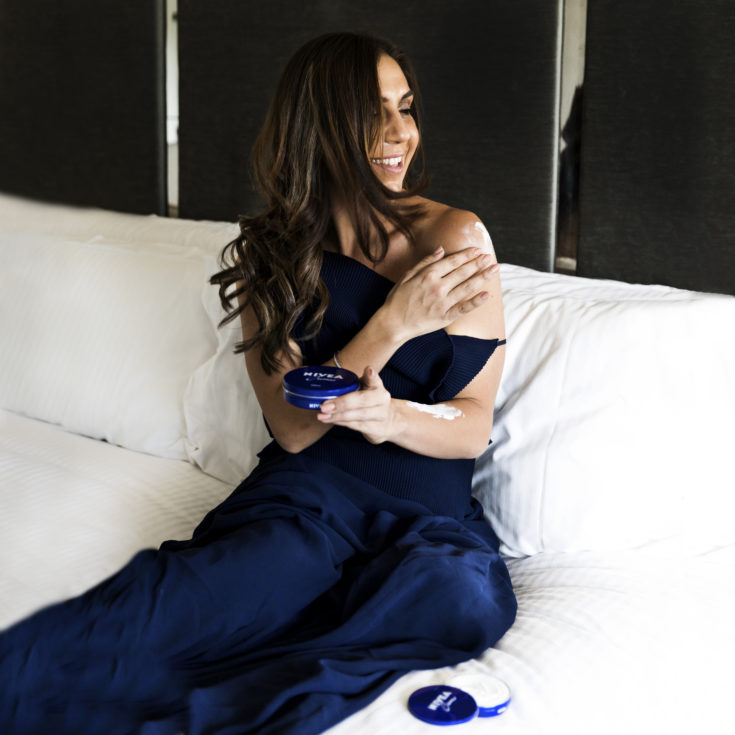 Brace yourselves for a tumult of wind and rain this winter, which inevitably translates into aggravated, dry, lacklustre skin.
While there always appears to be a new crop of pretty-packaged products that promise to deeply love and moisturise our skin, I'm relying on my trusted-old blue NIVEA tin which has secured itself a century-long reputation for intensely hydrating the skin.
When I recently learnt that "NIVEA" is Latin for "Snow White", it triggered a sense of nostalgia to my youth. I vividly remember that distinctive blue tin on my mum's nightstand, which she would reach into of an evening and rub all over her body while I lay next to her in her beautiful four-poster bed, covered in lavishly embodied sheets, reading my bedtime story. Her skin was (and still is) ever so radiant without having stepped into a beauty salon.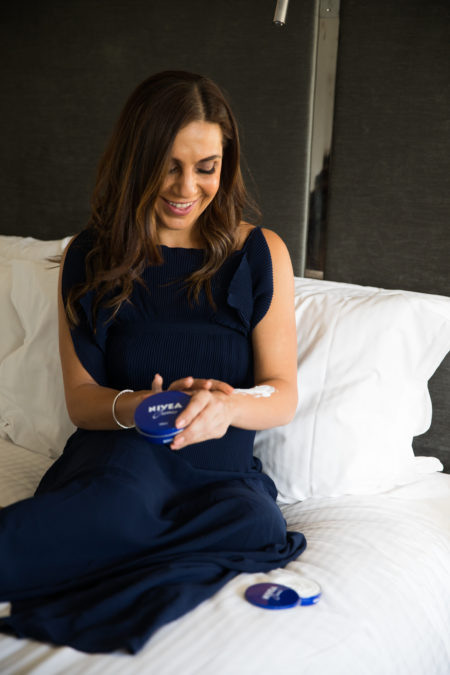 It's a little evening ritual that my daughter, Charlotte, and I have continued. Who am I to do away with an unrivalled tradition, right? Charlotte dips her tiny fingers in the tub and applies it to her flaky patches, particularly on her feet and grazed knees (she's a clumsy one) while I do the same.
We're in for a long, cold, dry winter and are in desperate need for a hardworking formula that floods our skin with hydration and brightness, ready to radiate into spring. What we don't need are expensive, European fragrant moisturisers. At less than $8 a tin, NIVEA crème has been and always will be the holy grail of preservative-free, all-purpose moisturisers.
Thank you NIVEA for leaving me with soft, supple skin for that all-important changeover from sweaters to swimmers (and all the precious moments in between).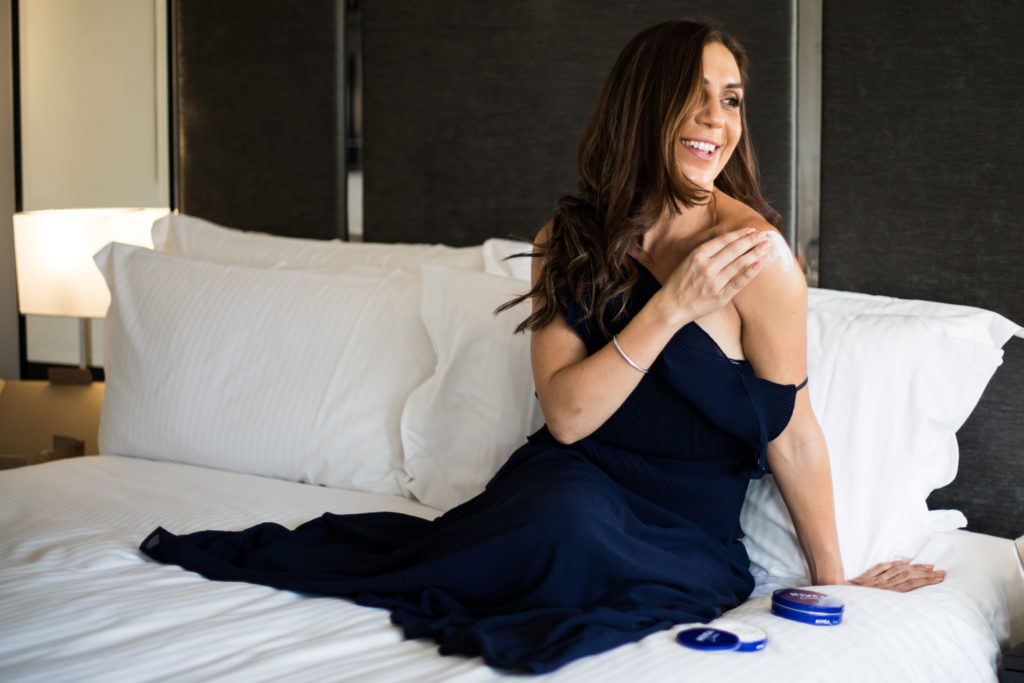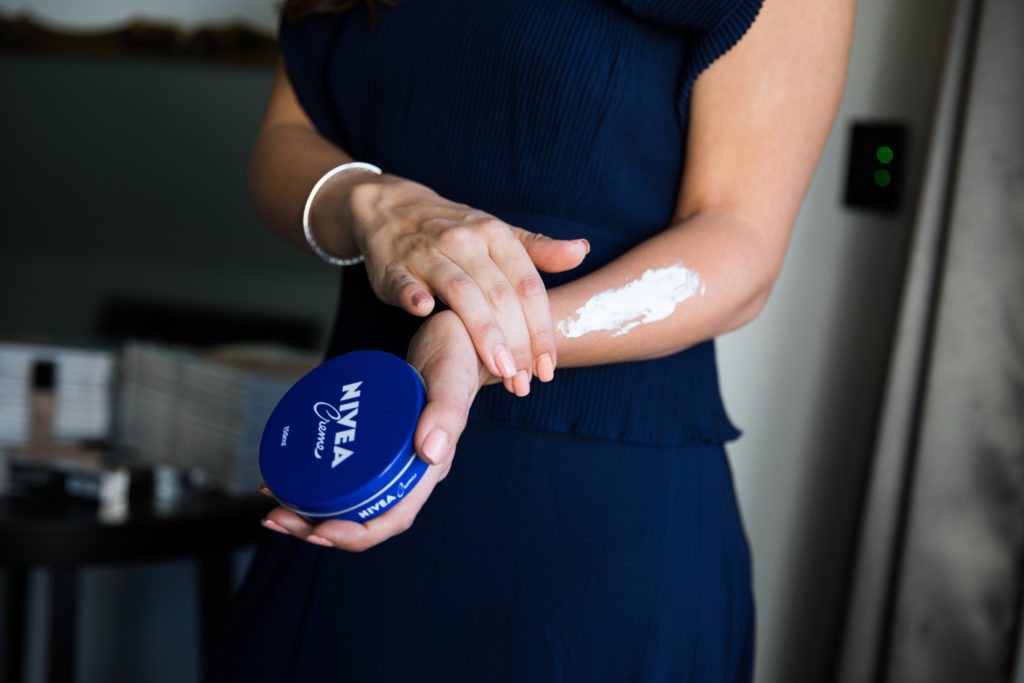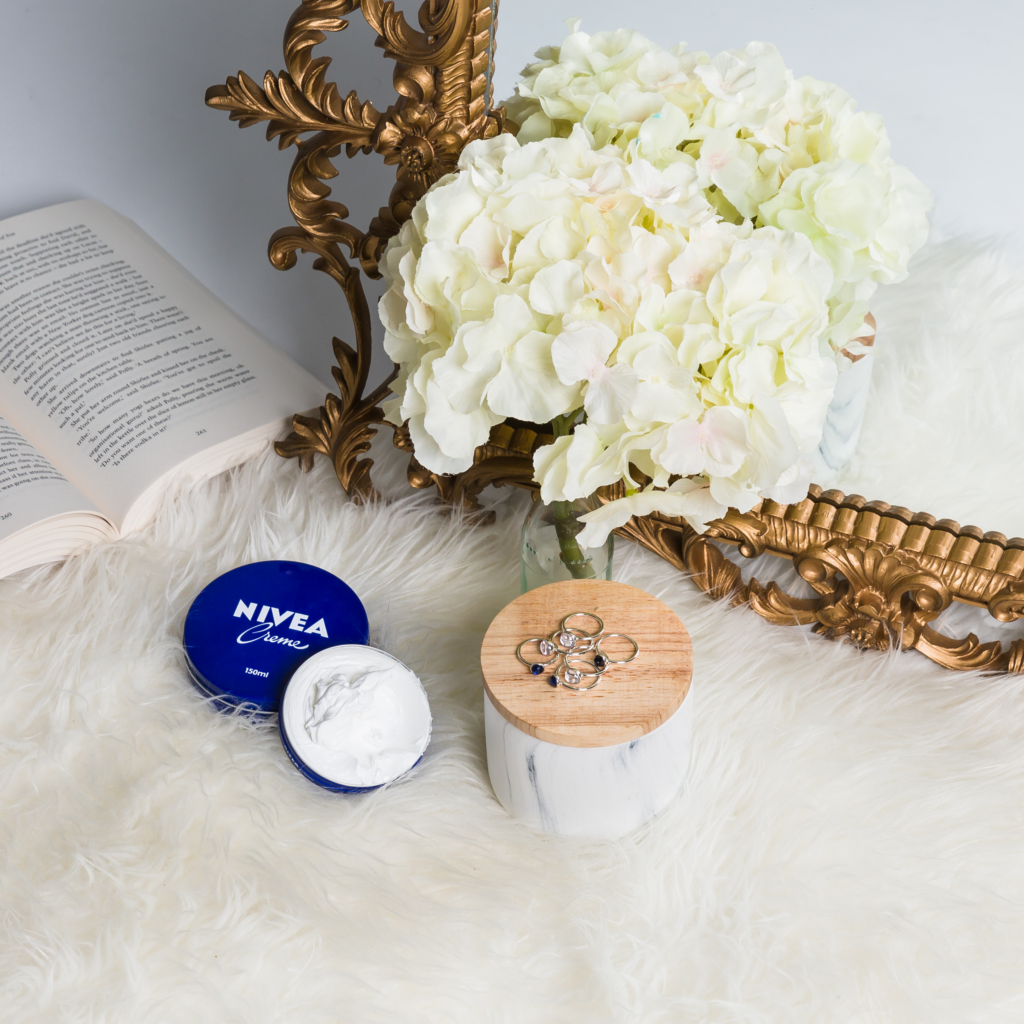 Dress: Talulah La Maison (similar here)
Photography: Shots With Carolin
Flat-lay Photography: Snapix by Peter