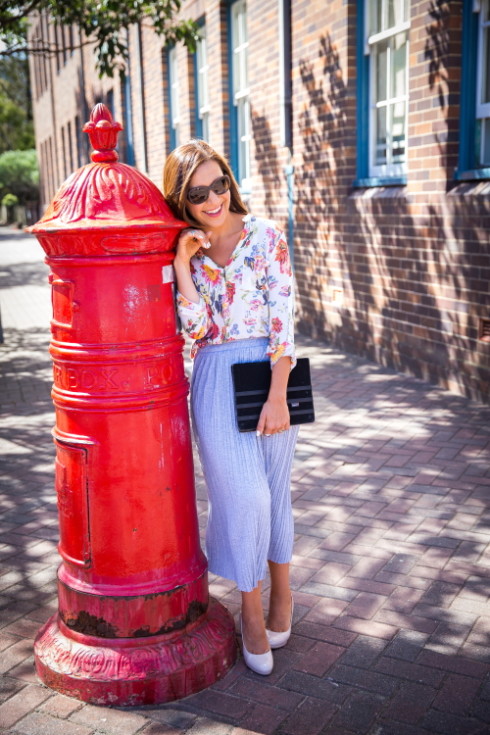 As you know from previous posts, I have the midi-skirt on repeat.
Habitually, purchasing MINI skirts in preparation for the warmer months is something of an annual rite of passage for most people. Well, I'm not "most people" – being a mother of toddlers, I am always bending down to pick up little people and their things. Besides, I'm much too insecure about my legs to wear a mini skirt.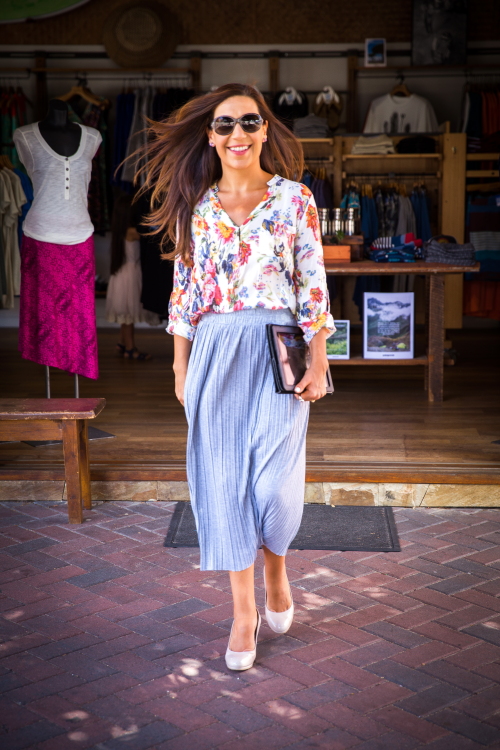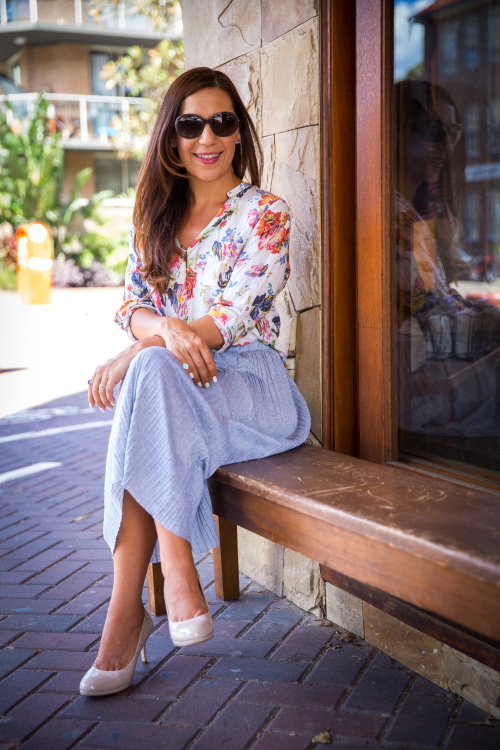 So, perhaps my midi skirt craze is my way of concealing my physical shortcomings? Or is that the excuse I tell my husband when he quizzes me about "the second package from The Iconic that arrived on our doorstep this week"? Whatever the case, the midi-skirt trend is my poison this season.
A midi skirt is certainly not a revolutionary new way to dress, but a tantalizing new way to style a classic piece. It's all about the nipped elastic waist, the easy and loose cut and the fact that it solves the perennial desks-to-drinks dilemma. And there's something about accordion-pleats that make me feel somewhat sophisticated.
This style will certainly transcend seasons with the cooler weather approaching so there has never been a better time to embrace the midi skirt.
Team with a cozy knit or amp up the classic hue with a fun print.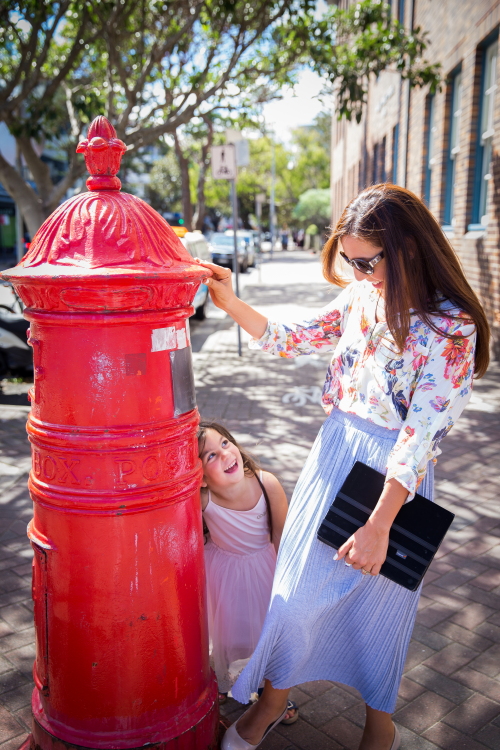 Skirt: Fate Haven Skirt. Shop here
Blouse: Zara
Shoes: Wittner Nude Patent Leather Buster Heel. Shop Here