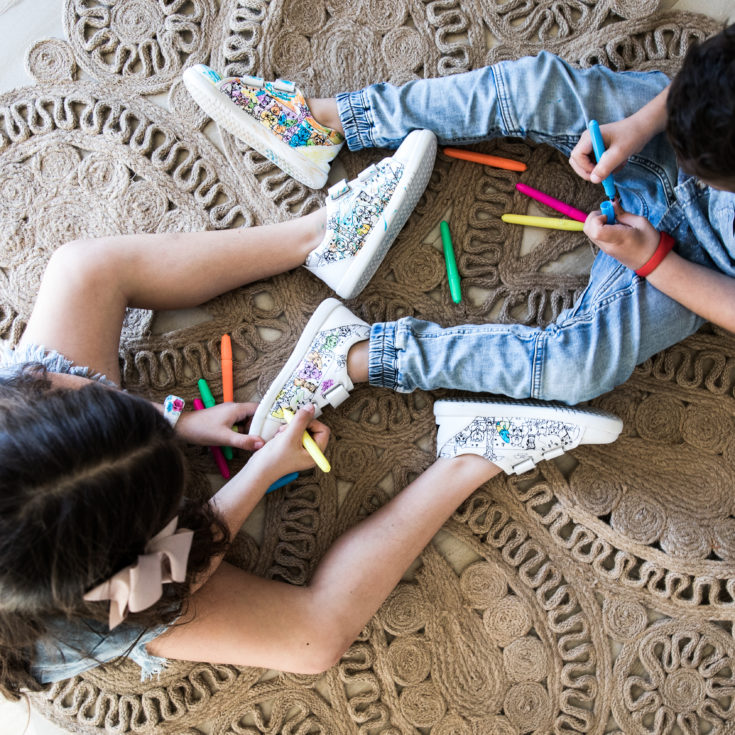 When your children have everything and you're stumped for gift ideas, get them …. a new pair of shoes.
BORING!
Right?
NO!
In an age of disposable fidget spinners and Happy Meals toys, it's difficult to keep our children genuinely enthusiastic about a new product for long. This I can attest to.
So, when my son turned 6, I took a step back and asked what he really needed. Certainly not another Batman figurine.  Shoes. He needs shoes! He's a boy and he's 6 – enough said! As you've probably noticed, I am a huge fan of Bobux shoes for my little ones because they contain all the key elements to foot health – high-quality leather upper, support, comfort and breathability. So when Bobux launched their Custom shoe, I was captivated.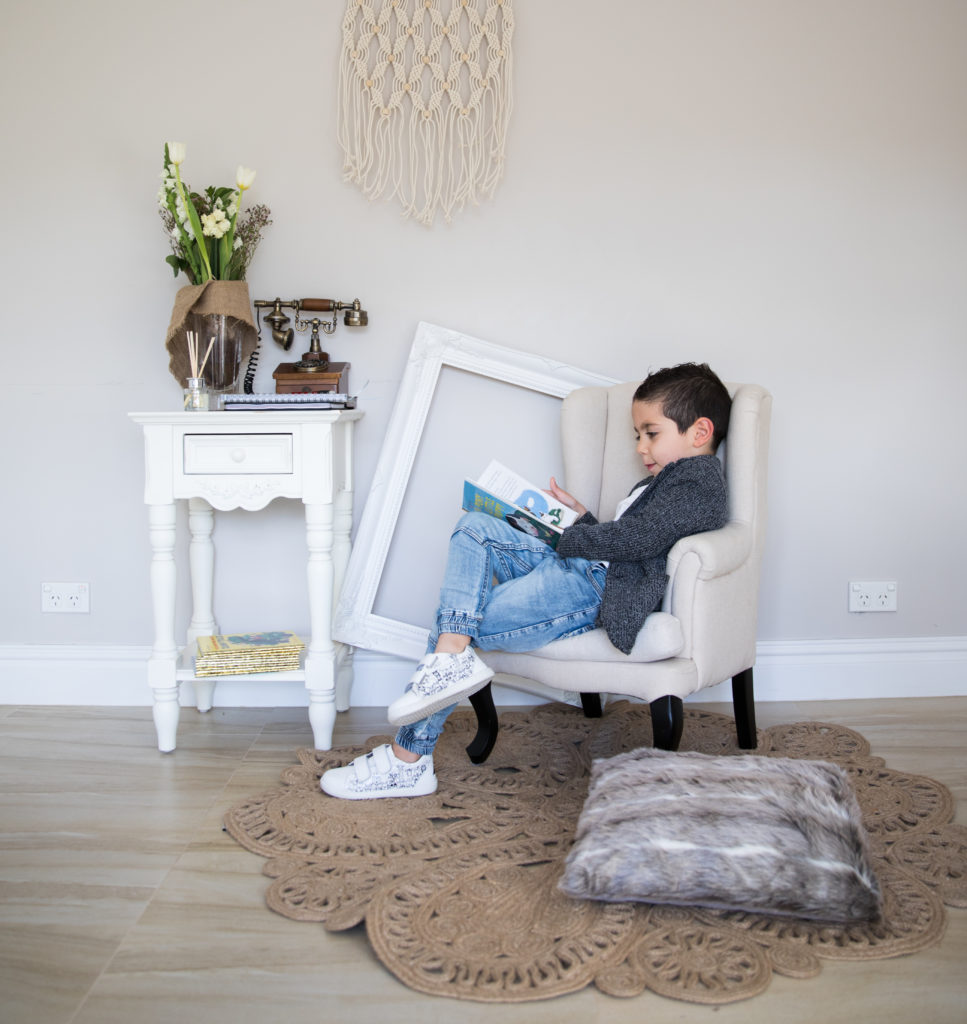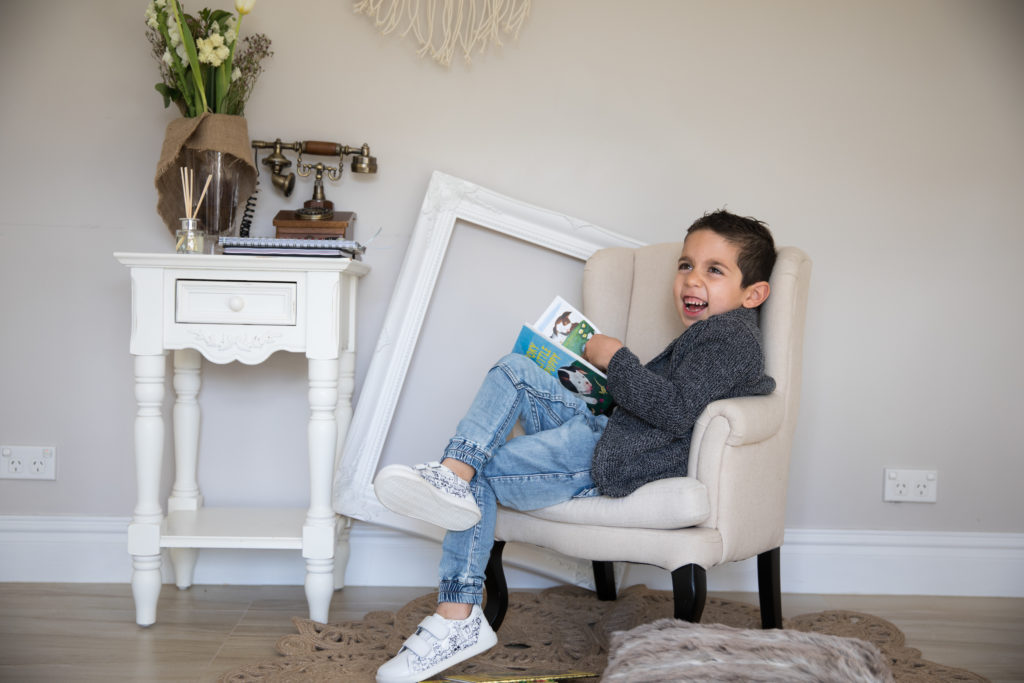 The Custom shoe is a leather shoe that has been screen-printed with a fun character illustration that the kids can colour in themselves! It's an interactive shoe, allowing them to embrace their imagination and creativity and add a personal touch to their favourite shoes. The shoes come with a set of  coloured markers so that the children can create their unique pair of shoes. No more wondering which shoe belongs to which child at the jumping castle exit.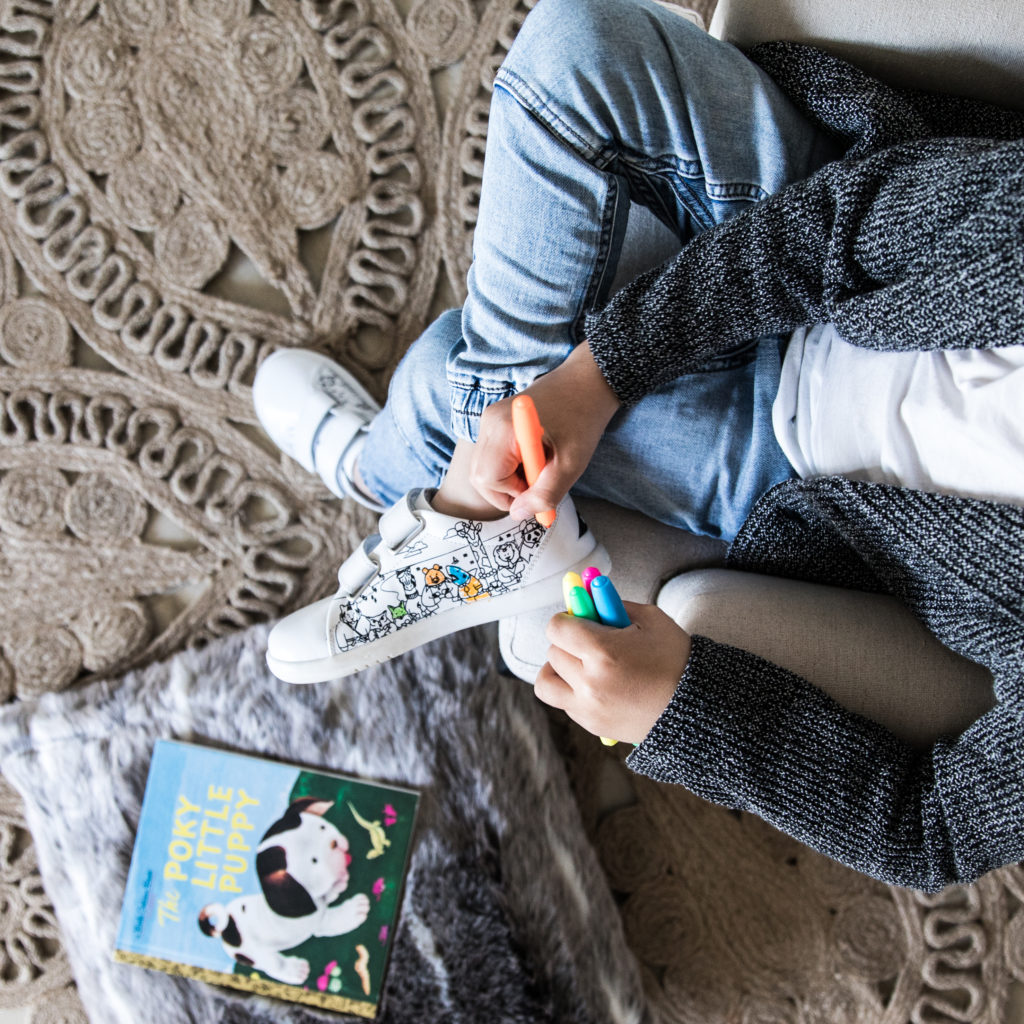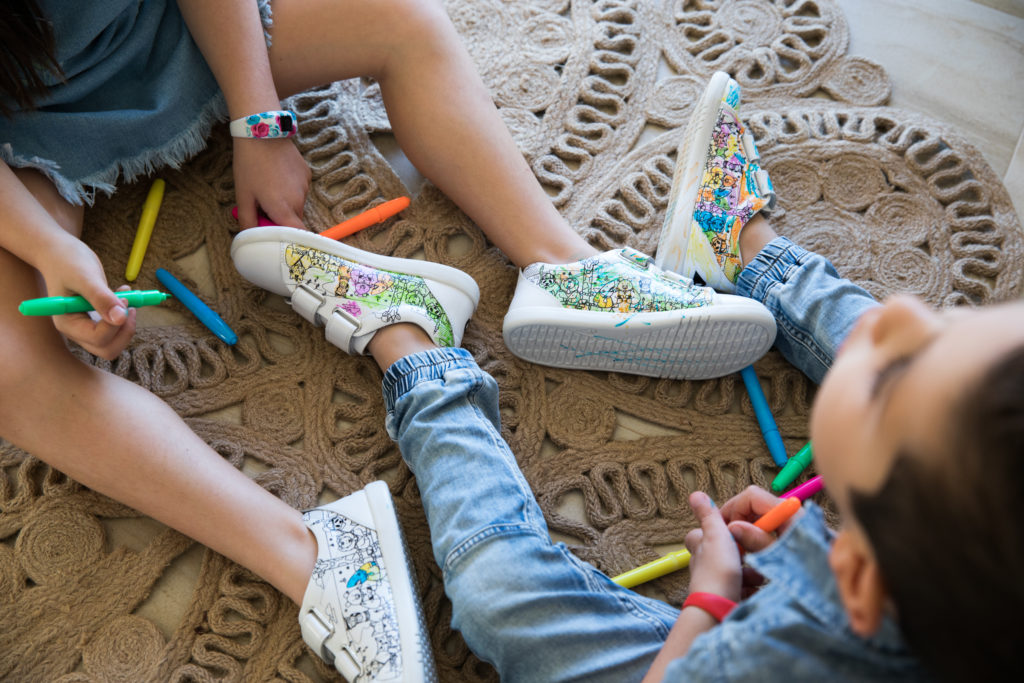 What's even better, is if they want to change the design – they wipe it away and start afresh. The gift that keeps on giving.
This incredible concept has proven a winner with both my kids. They have a truly unique, practical 'toy' to delight their friends at school with while every other kid is bringing in the latest fidget thing. My daughter, Charlotte is ecstatic that she can make her shoes match her outfit (mummy wants a pair too now).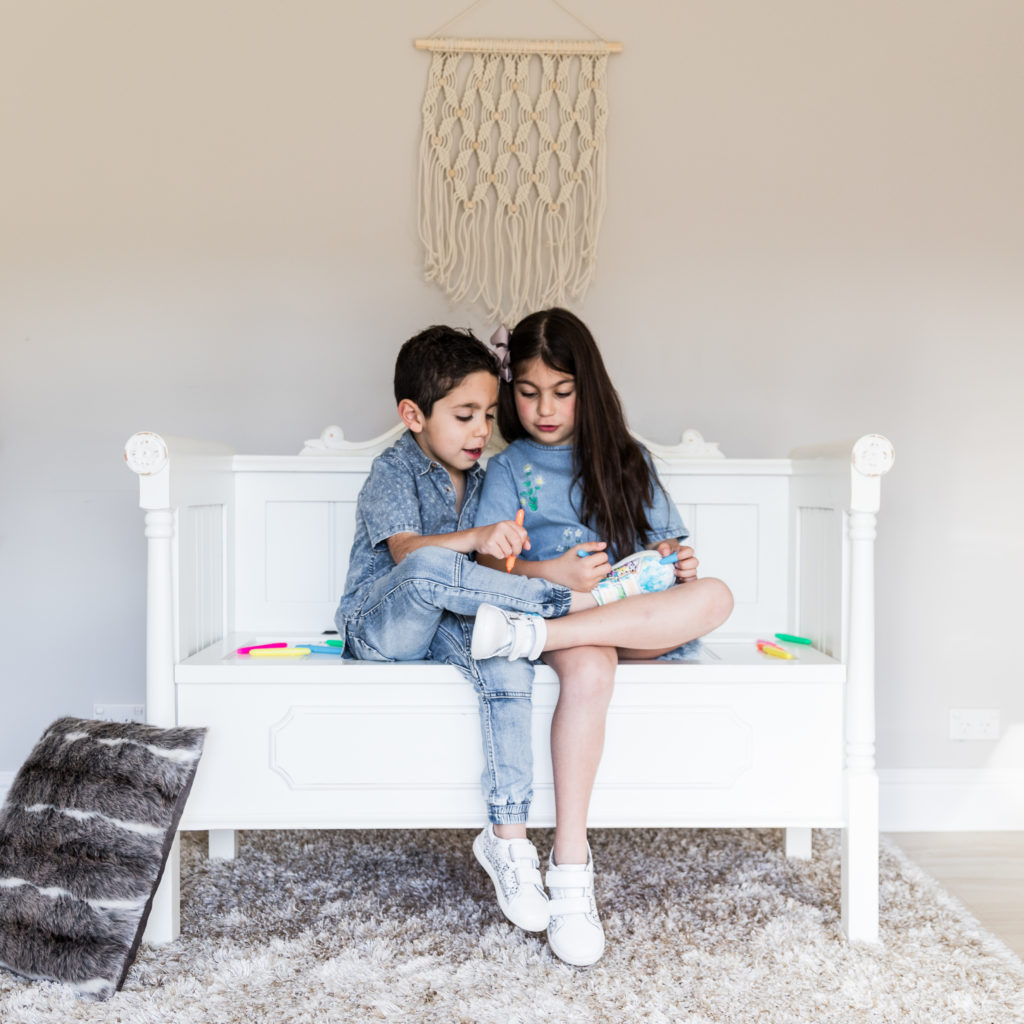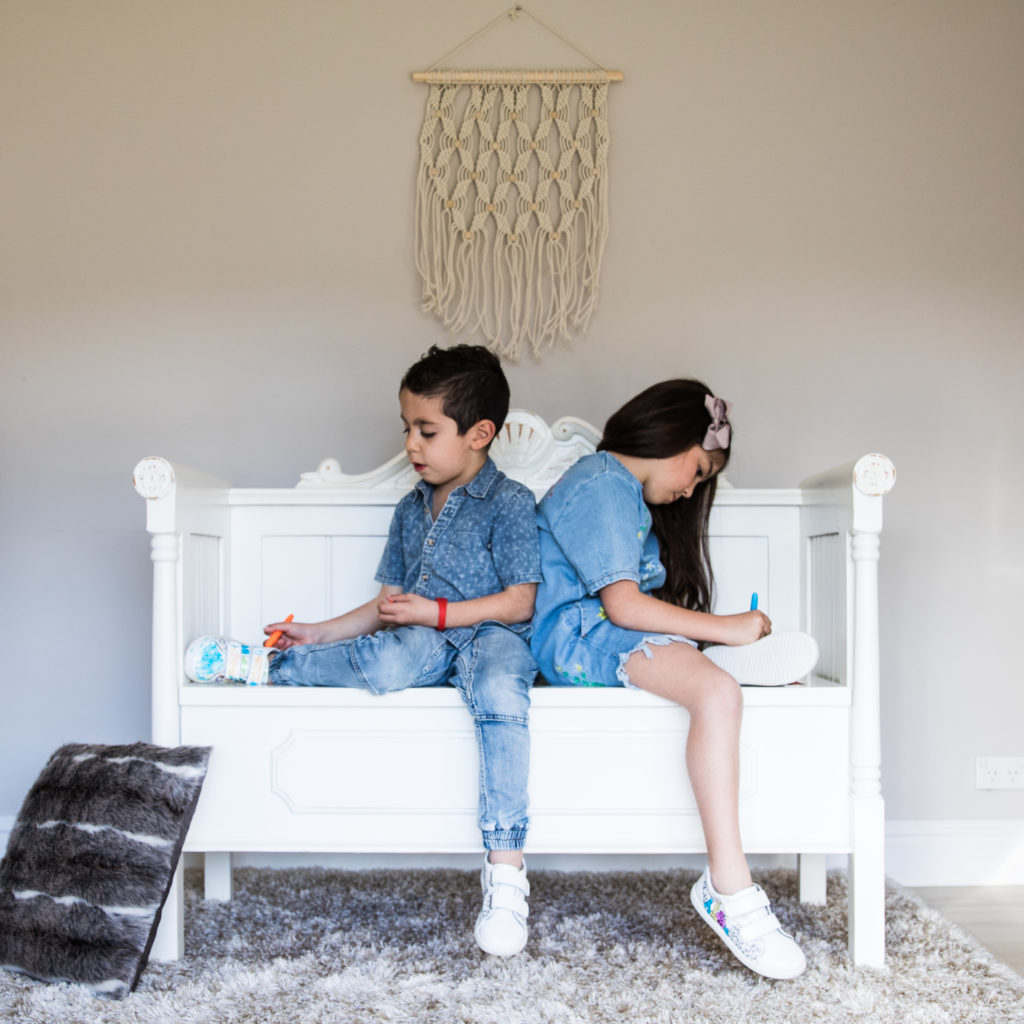 I'm so obsessed with this concept that I've teamed up with the creative team at Bobux Shoes to give away a pair of these limited-edition custom shoes. We are running this competition for 4 days only.
Follow the link to my Instagram page to enter.
IMPORTANT: I must emphasise that range is extremely limited and will not be available to purchase after the end of this competition. Purchase a few pairs now (even as Christmas gifts) otherwise you'll be kicking yourself after Sunday 6 August.
Photography: Shots With Carolin