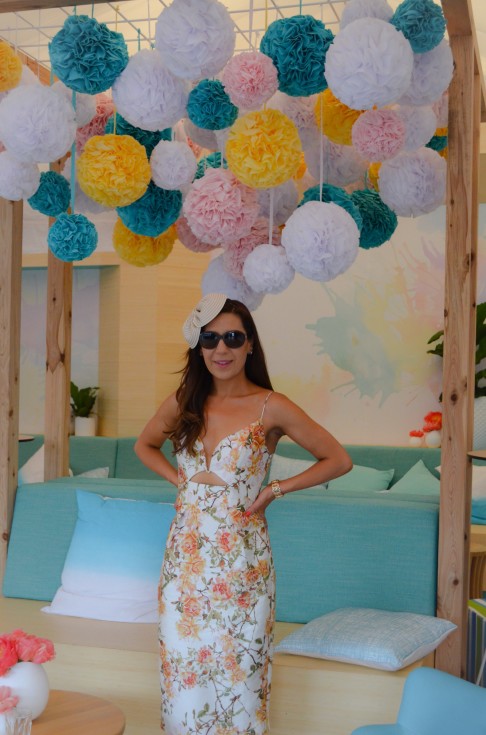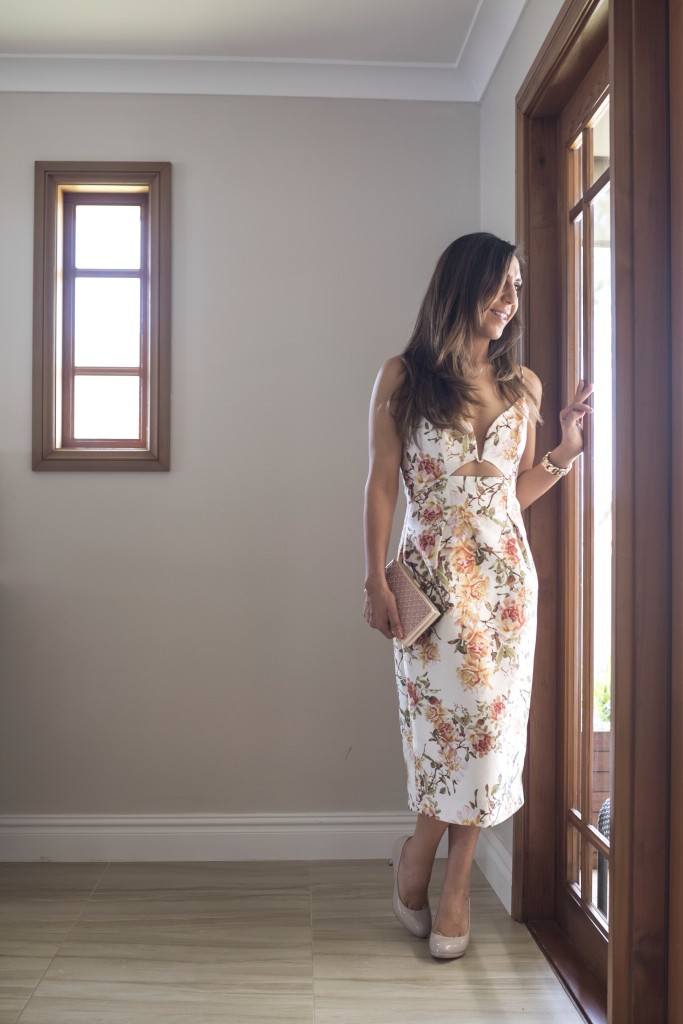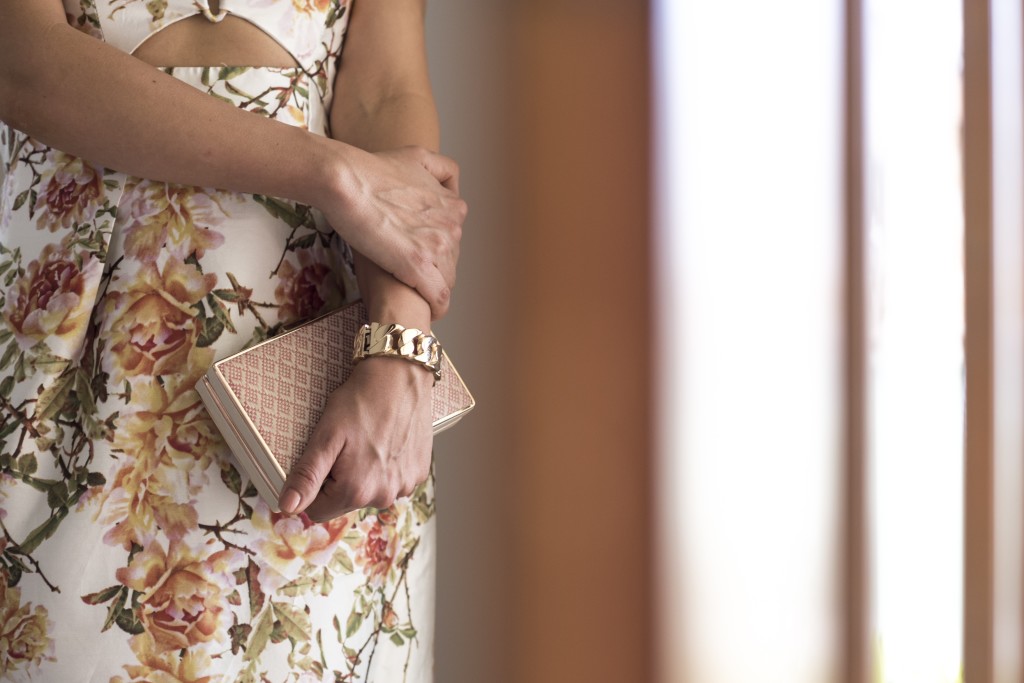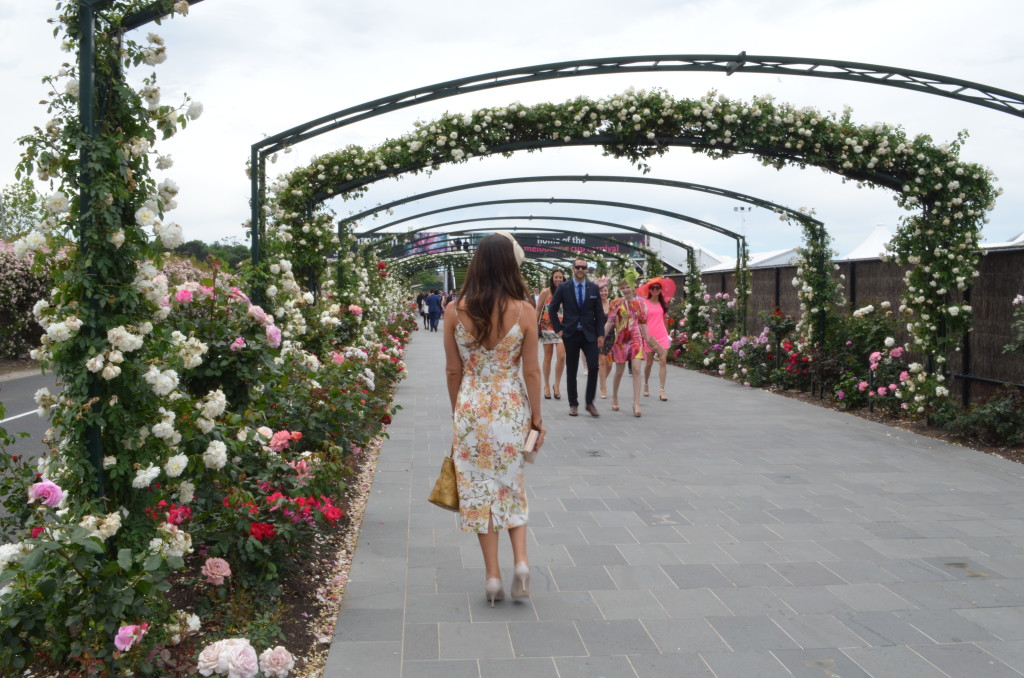 Have you ever wondered what it would be like to attend "The Race that Stops the Nation" in the most revered location at Flemington, the Birdcage? Me too!
Three years ago I decided to add yet another seemingly impossible task to my bucket list. I yearned for the hottest ticket in town, to rub shoulders with A-Listers in the glamorous and exclusive enclosure.
At the time, this was an unattainable feat. I am not a celebrity, reality-show contestant and certainly not VIP. I am a mere lawyer with an eye for fashion, a modest fashion blog and a heart full of big dreams.
Although I was born in Melbourne, I have never watched the race at Flemington. Since moving to Sydney, I have however, experienced the tightly-packed general admission arena that is Randwick, sipping champagne from a plastic cup while my heels sunk into the grass.
The Birdcage is an alternative universe, where the marquee staff greet you by name while pouring bubbly into your Champagne flute. Where, six-inch designer heels pound the pavement (pleasantly surprising, there is no grass … yay). Where designers praise you on your sartorial choices and TV personalities ask you to adjust their dresses in the toilet queue (you're welcome Natalie Barr). And where billionairres propose to their girlfriends!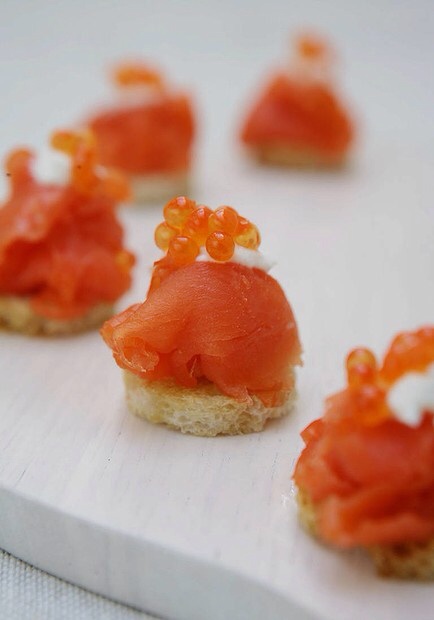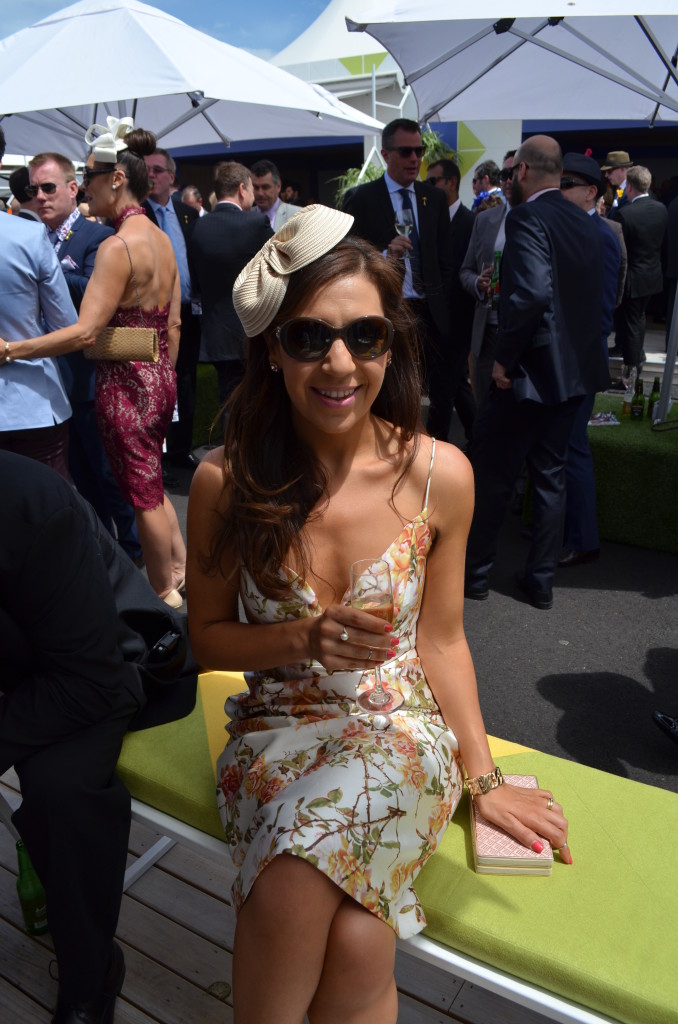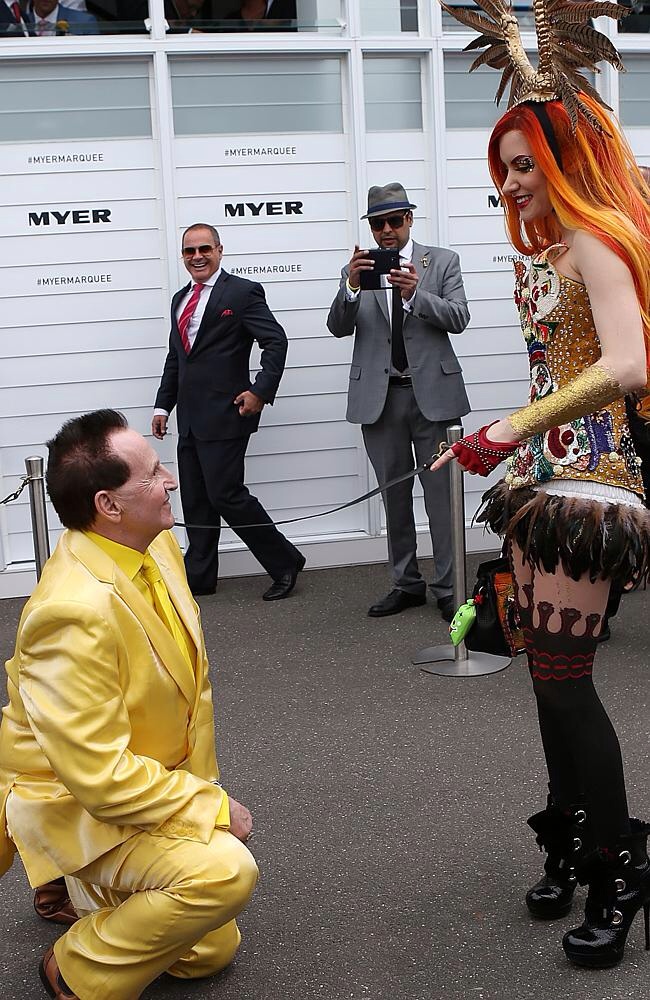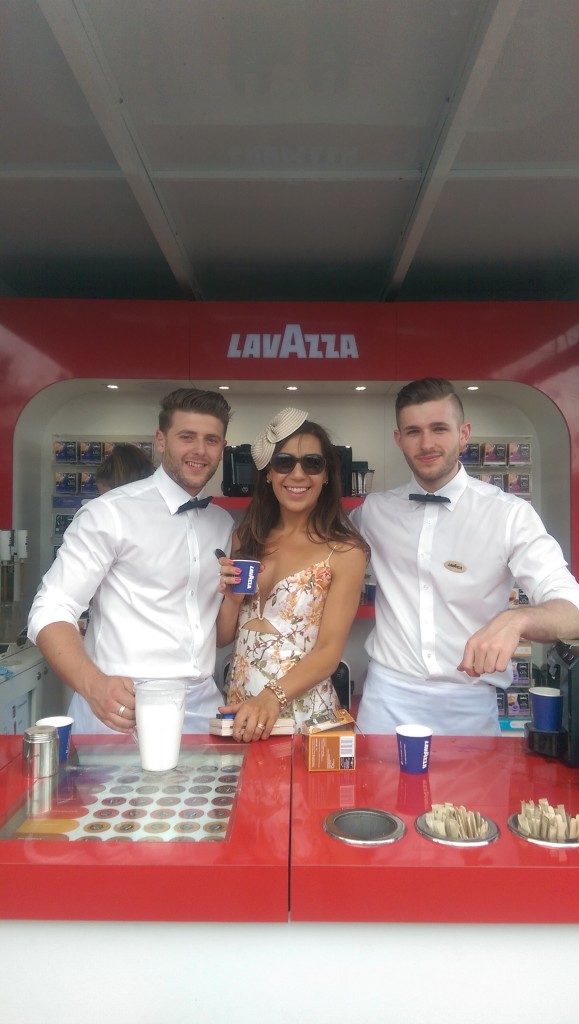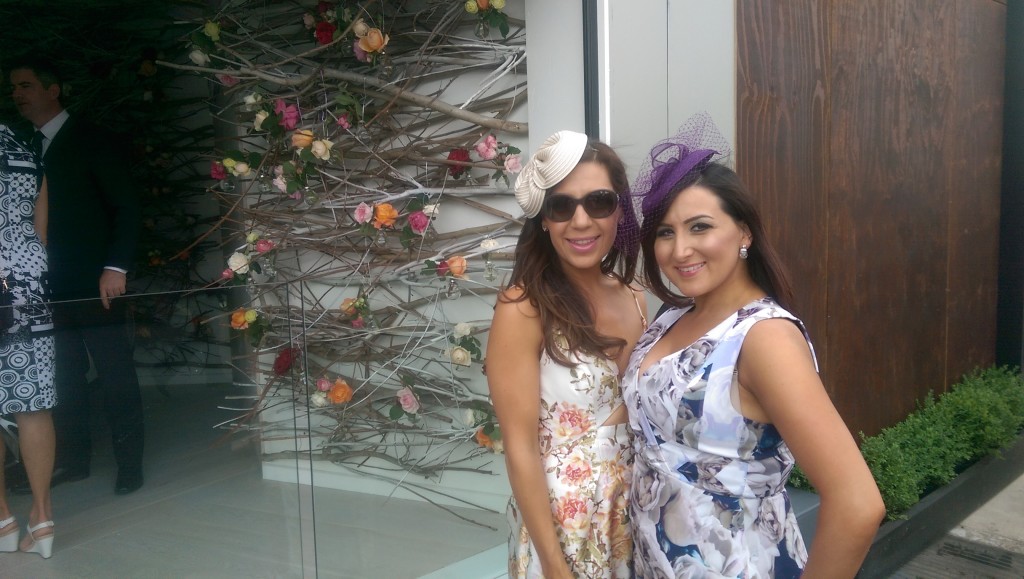 Rewind to Thursday afternoon when our invitations were delivered. I pinched myself a few times before jumping on Webjet to book flights to Melbourne, hoping this wasn't an elaborate practical joke. Next stop – David Jones, frantically scrummaging though the debris of remaining fascinators to coordinate with a Zimmerman dress I had just purchased for an upcoming wedding (secretly fantasizing about wearing it into the Birdcage). The dress ticked all the racewear etiquette boxes – bright, bold and below the knee.
Or so I thought! Jess Dempsey (www.whatwouldkarldo.com) a fantastic fellow blogger who is a former Myer Fashions on the Field judge, advised me that my dress may not comply with the strict "Dress Regulations" which prohibit cut-outs and revealing mid-riffs in the exclusive enclosures. Jess was right -the VRC places a huge emphasis on elegance and traditionalism at the track.
I'm suddenly in tailspin. It's three days before the race and I have to recreate my whole look (#firstworldproblems). Enter, Lana Wilkinson (Caulfield Cup Stylist) who approved my sartorial choice after a couple of minor adjustments. Phew! Crisis averted.
Fast forward to Tuesday morning. It is the day of the Emirates Melbourne Cup, passing through the resplendent rose arches while onlookers try and determine who you are amongst the array of celebrities. Inside is an explosion of colour and an air of sophistication. A series of lavish marquees in a mini village, occupied by sports stars, racing identities, supermodels and actors.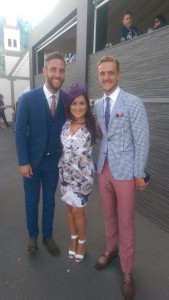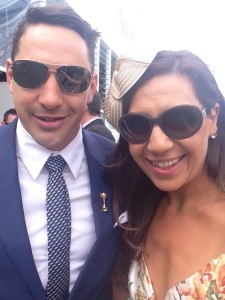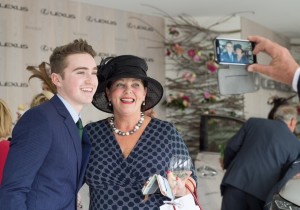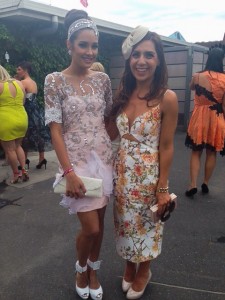 After settling into our marquee and lining our stomachs with smoked salmon brioche and organic prawn quinoa salad, we decide to stroll around to the more famous marquees: Emirates, Lexus, Myer, Lavazza and G.H Mumm.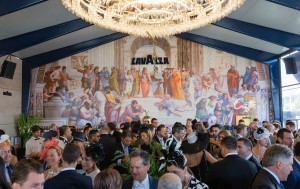 But unless you're on their individual guest list, no amount of sweet-talking can persuade the gorgeous gatekeepers to open the velvet rope for you.
Whatever side of the velvet rope you're on, the Birdcage is all about sophistication and finery, where no expense is spared. Amidst the garden oasis, the serenade of Erykah Badu and the mingling, you almost forget that you're there for a horse race. Until the eerie silence sweeps over the enclosure at 3pm. After which, the party's on again for young and old.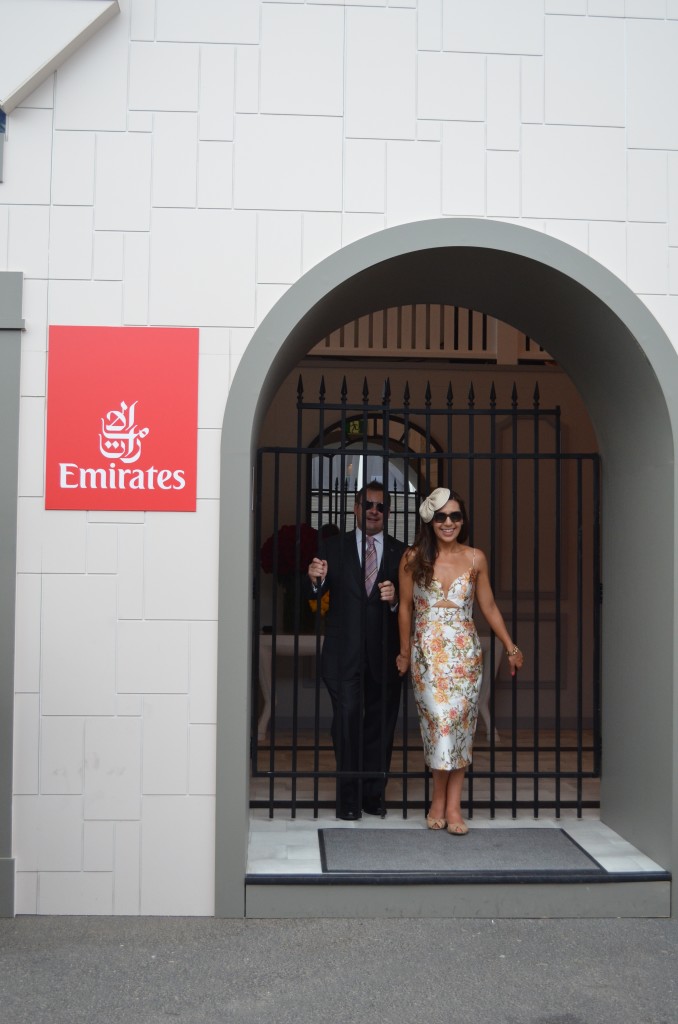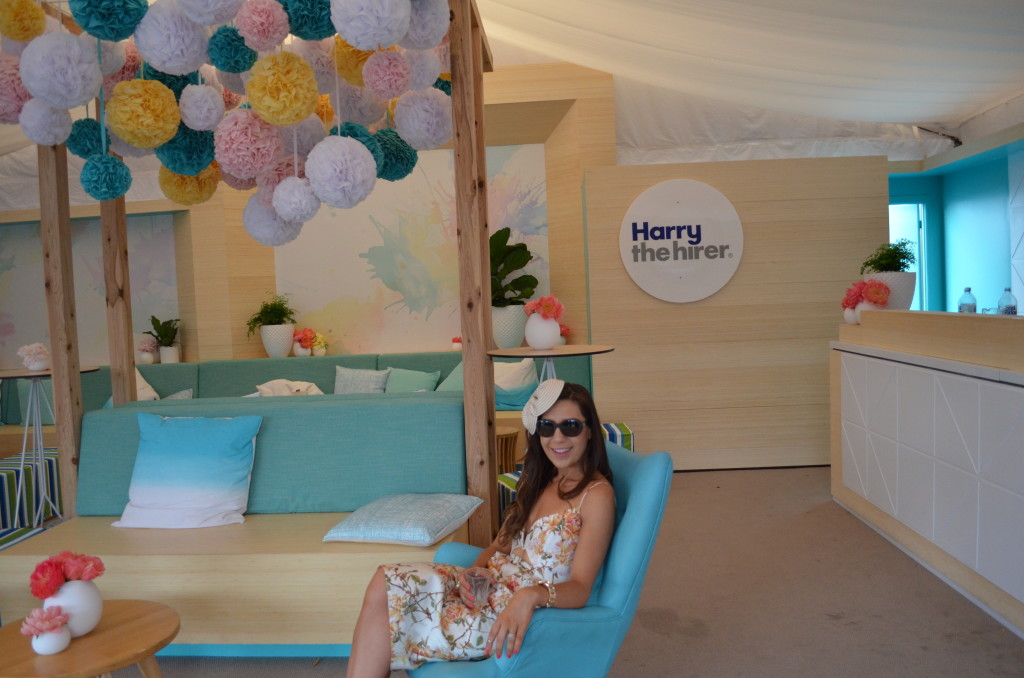 Thank you to American Express (in conjunction with Corporate Sports Unlimited) for the honour of hosting my sister and I on Cup day. To my beautiful baby sister for accompanying me at such short notice and lagging her camera around and capturing some great memories. For making me trackside-worthy, thanks to:
* Rania Khouri Hair (@raniakhourihair) for my bouncy waves,
*Julianne Simon (@juliannesimon_makeup)  for my flawless make up at 5am and
*Rema (0410 511 435) for my glowing organic Mediterranean tan (which is still looking healthy).
Dress: Zimmermann
Shoes: Patent Leather by Wittner and sensible flats for later in the day by Tony Bianco.
Bangle & Clutch: both Colette by Colette Hayman
Millinery: Gregory Ladner, David Jones