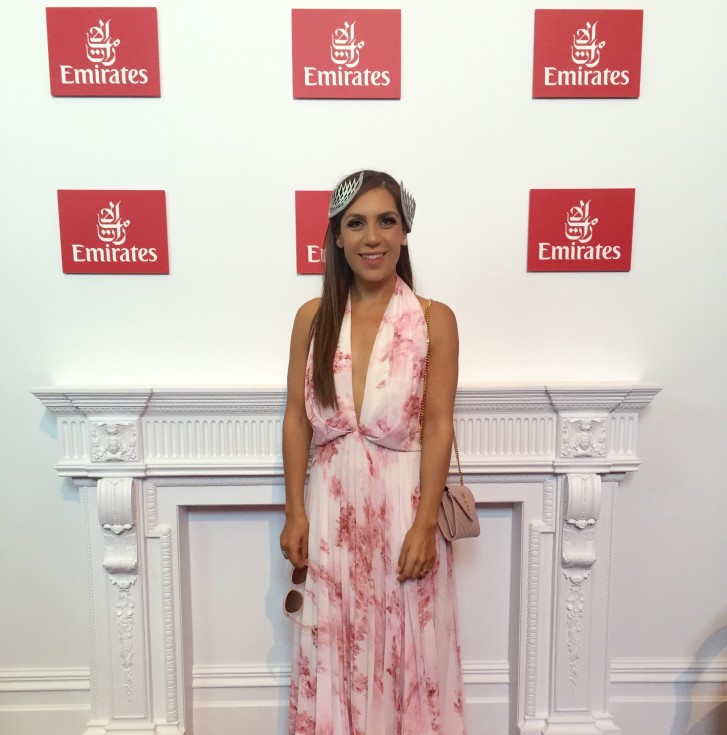 It's 4.30 am and my alarm is beeping. My husband stirs and mumbles something like "is it worth it?" "Of course it is!" I respond as I give him a quick peck on the cheek and bounce out of bed. For those of those who know me, they know I'm not a morning person … whatsoever! But it is Melbourne Cup day and I've got the most coveted ticket in town – a spot on the guestlist at the Emirates Marquee in the Birdcage at Flemington. Arggg!
I am fortunate enough to have a wonderfully talented makeup artist who IS in-fact a morning person and lives down the road from me. Julianne has a hot coffee and a smile waiting for me at 5.30.
It's now 8.30am and I'm still in my quasi-PJs, on-board a flight headed to Melbourne. There are so many beautifully-dressed people on board, decked out in bold colours and graphic prints.
Quick outfit change at Tullamarine. I opted for this floaty, floral dress by Camilla and Marc which I intended to style with a nude pump (which I lost! – a story for another day), my new Saint Laurent clutch and a dainty silver crown. Crowns and abstract headbands are all the rage this Spring Racing Carnival and have been seen perched on top of the heads of the most fashionable racegoers such as Rebecca Judd and Jen Hawkins.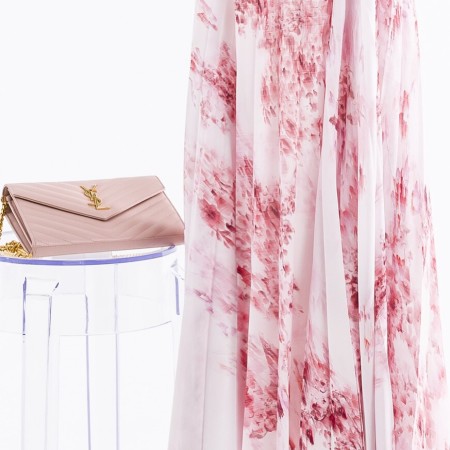 But I digress.
Taxi to Flemington, please.
As I walk into the exclusive, miniature city that is the Birdcage, I feel as though I am in another world – a world of excess that only exists for four glorious days. Inside the gorgeous fortress, the style-set bring their A-game in all their finery and the sponsors spare no expense on food and entertainment.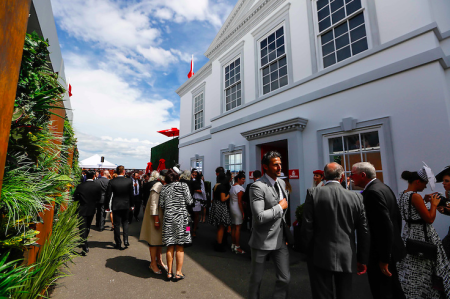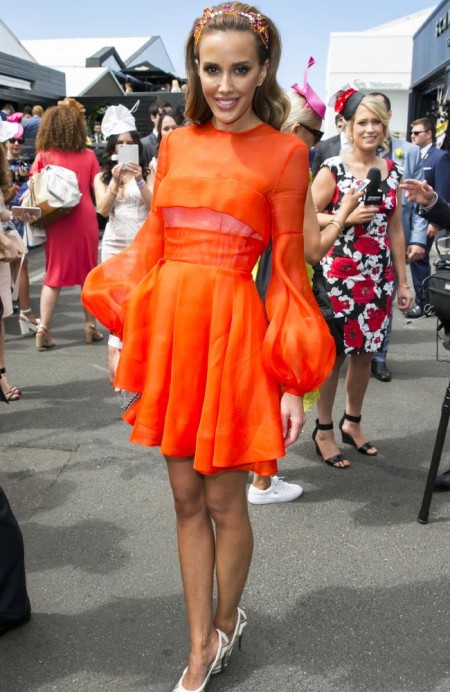 This occasion reigns supreme on my social calendar because it's heralded as a major fashion event in its own right. Fashion, food, fabulous people and fine champagne are the order of the day.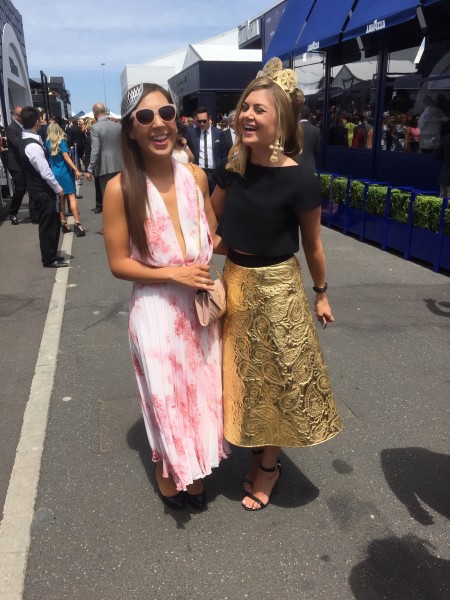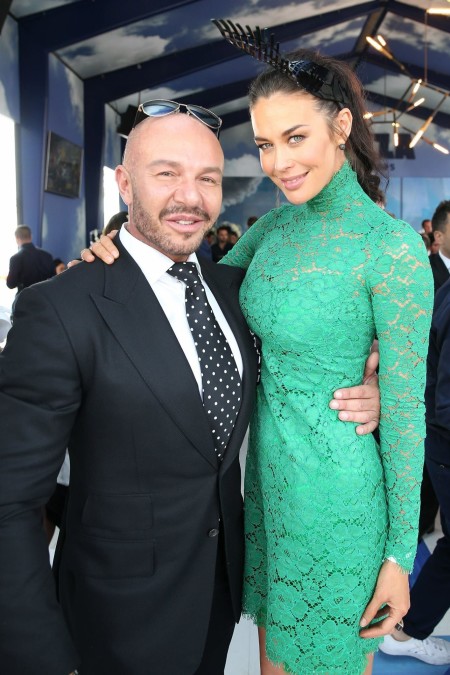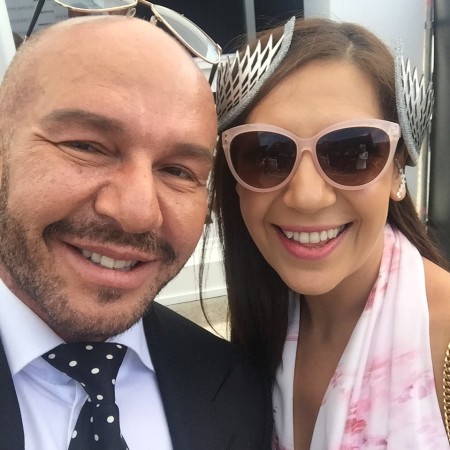 As I close my eyes, albeit briefly, to take it all in, I'm handed a hot cup of Lavazza coffee by one of the Lavazza hosts – fairy-tail trimmings to boot!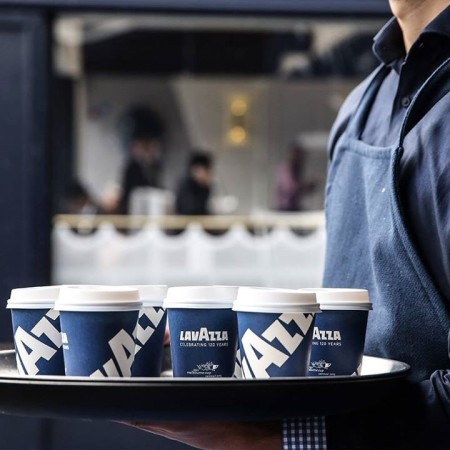 Emirates have the prime sport on [what is affectionately known as] Millionaire's Row, directly in front of the course. Last year, the closest I got to the Emirates Marquee was an earshot away from the door-girl telling some guy that "we are at capacity and you're not on the guestlist". How embarrassment! So I saved myself the same fate.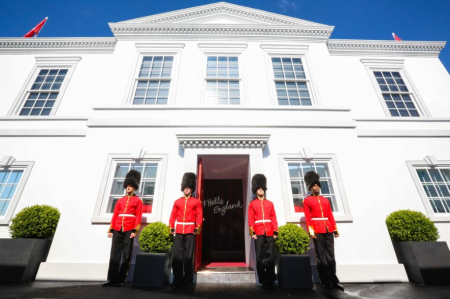 This year, as I'm escorted into the English-themed, world-class Marquee, I feel the need to pinch myself. No detail was left out of this sophisticated English-themed hub – from the high ceilings and stunning fireplace to the garden balcony and wooden bar. The service is first-class, akin to Emirates' First and Business class cabins.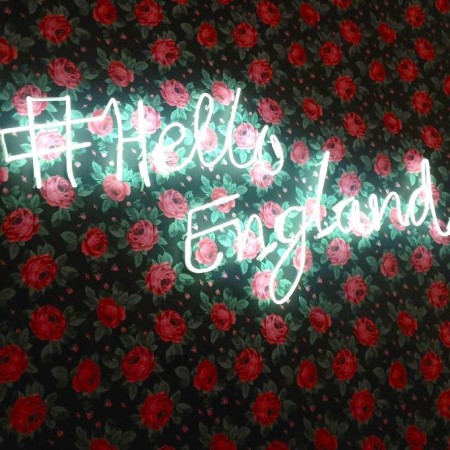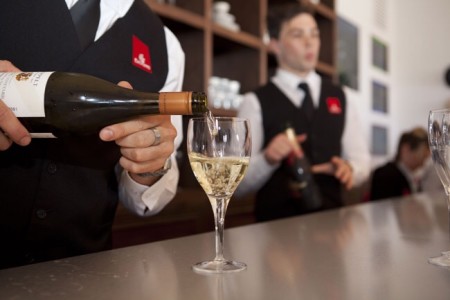 Here I watch the main race – on the balcony with an uninterrupted view of the racecourse, surrounded by David Austin roses and well-coiffed A-listers. The atmosphere is electric and the crowd is aflutter as we witness Michelle Payne make history as the first female jockey to win the Melbourne Cup. As I head to the bar, I glance over at Julie Bishop who is smiling, presumably at the triumph of yet another fellow woman.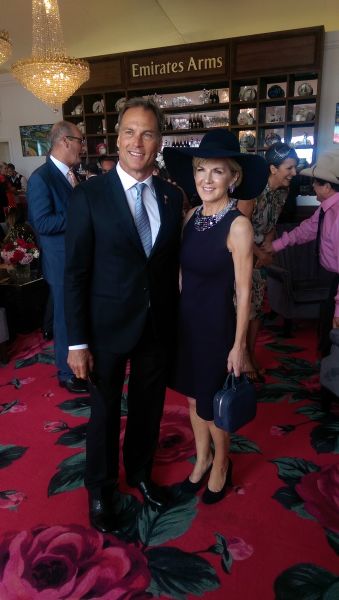 The menu too took centre stage, featuring English-inspired Lancaster hotpot, fish pie and high-tea delights.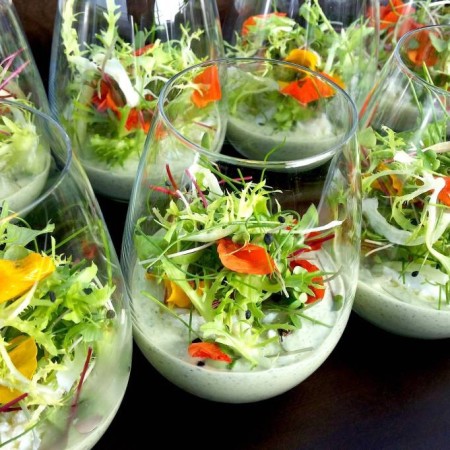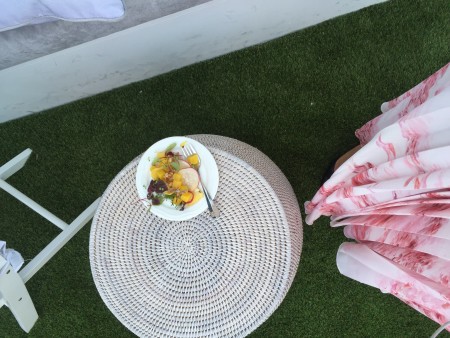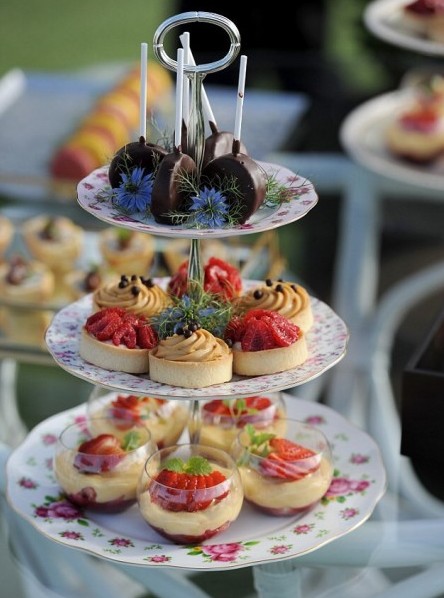 The experience certainly exceeded all my expectations … and then some.
After the Changing of the Guard ceremony and devouring some English-approved decedent high-tea delights, I head around the corner to the Maison Mumm Marquee, where DJ David Guetta is getting the party started in European-nightclub-style, fuelled with the finest of champagne, G.H. Mumm.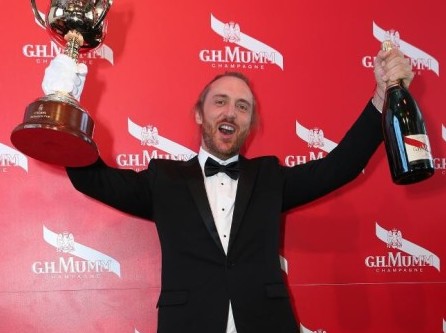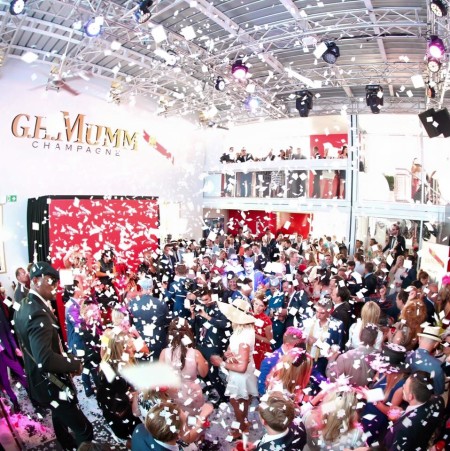 Emirates Melbourne Cup day in the Birdcage is certainly an event like no other, one that is synonymous with sartorial elegance, decadence and runs as smoothly as Prince of Penzance!
 Taxi to Tullamarine Airport, please.
Dress: Camilla and Marc  Ruby Lane Dress from The Iconic
Clutch: Saint Laurent
Fascinator/Crown: Studio Aniss from The Iconic
Sunglasses: Target Australia