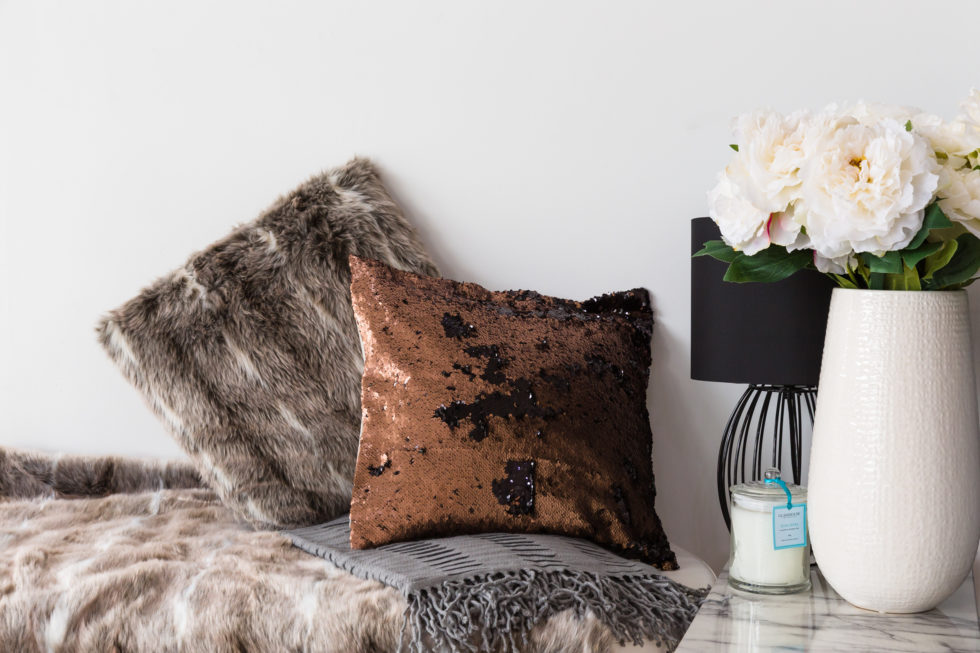 It's a well-worn line but where has this year gone? As I've mentioned, earlier this year we decided to refurbish our home. It's almost Christmas and the refurbishment is still very much a work-in-progress.
Now that our little ones are both in school, we have been able to do away with the "toddler clutter" and reclaim the interior of our home.
Where my son's Monster Truck collection used to be, I now finally have my own little nook. I've long yearned for a cosy space away from my desk, away from the television-noise and close enough to hear the sound of my children chattering through their common wall at bedtime. I like to peacefully sink my teeth into a novel (or answering emails!) with a hot brew of an evening in this dimly-lit space I've created with the help of Lorraine Lea.
The space is calm and sophisticated, in warm colours that complement the classic tones in the rest of our home. The decorative elements (such as the lamp and vase) and smatterings of shimmer inject a sense of style while the blanket and throw exudes comfort.
Lorraine Lea is a prolific homeware design-business, whose team of stylists understand what we need to transform a house into a home. The range extends from the bedroom to the bathroom, all the way to the kitchen.
see below for full product list with links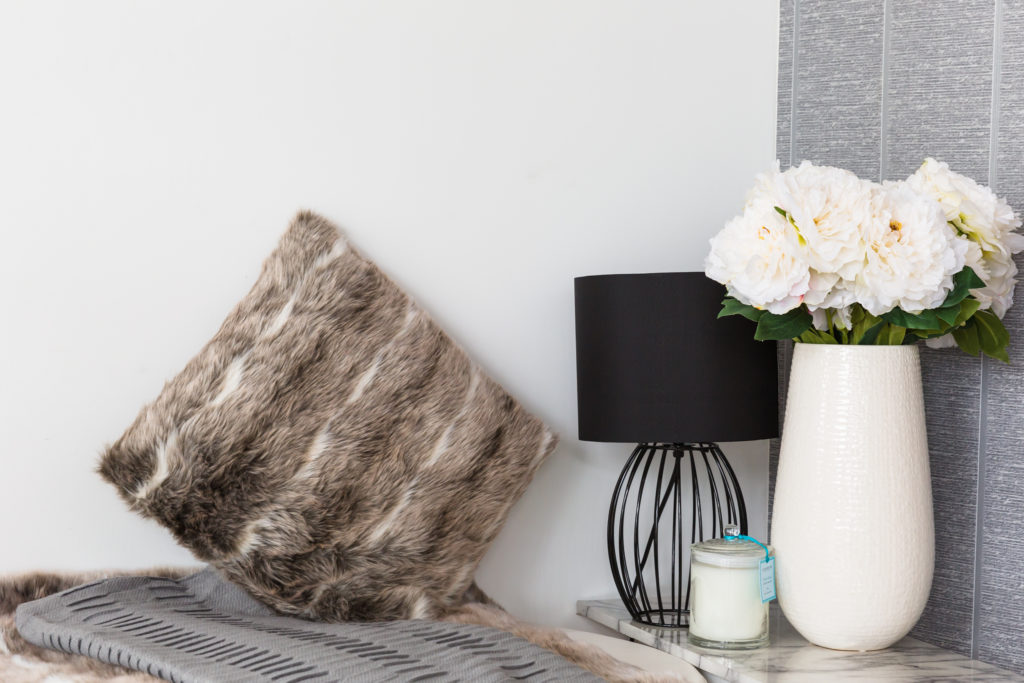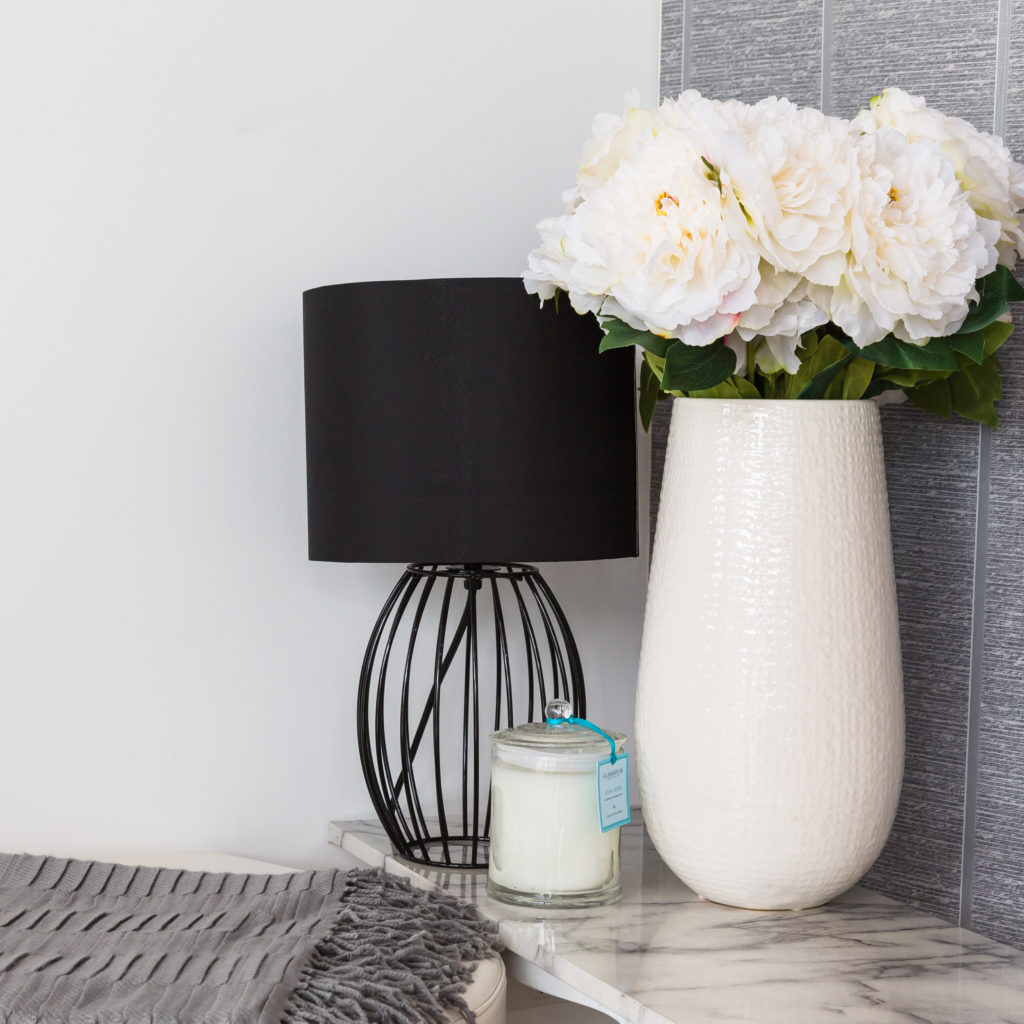 Calais Throw (grey)
Addison Vase (white) 
Shimmer Cushion (copper)