Last week I posted some images on the blog and Instagram of my children doing what they do best – just hanging out at home.
I was blown away by the number of enquires I received about the furnishings I used in the images. So I thought I would answer all your questions in one dedicated post about my addiction with Lorraine Lea.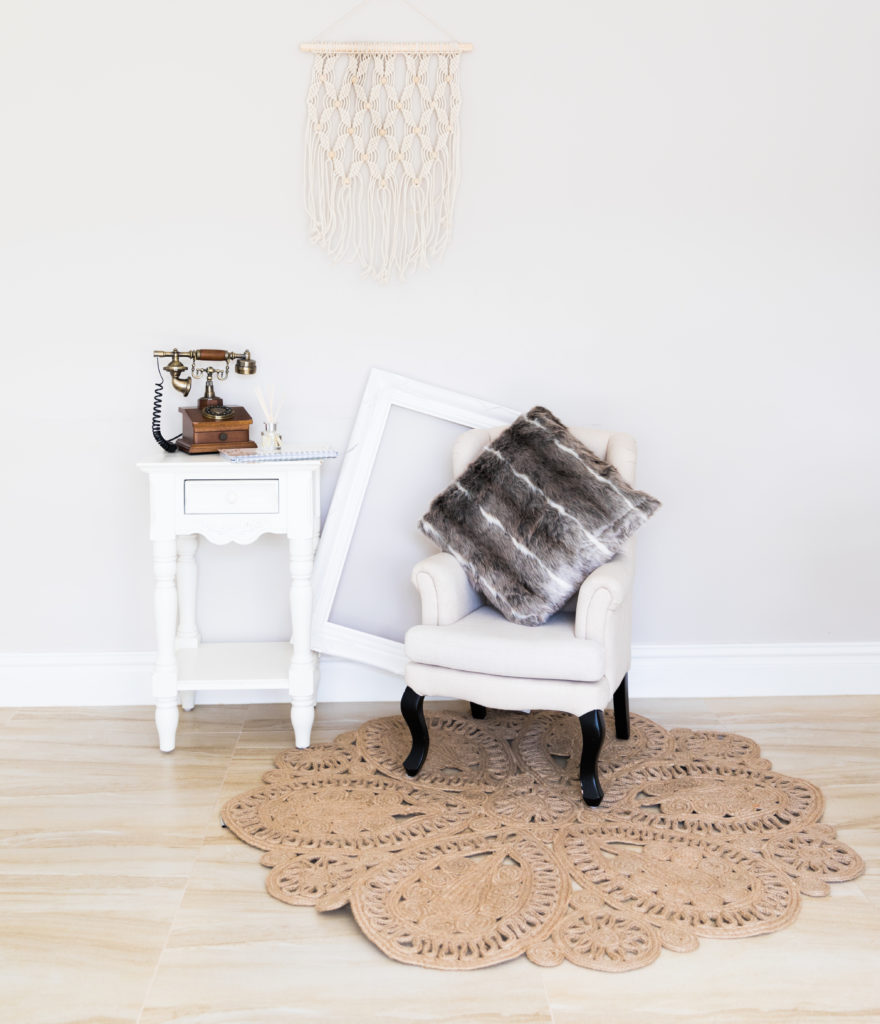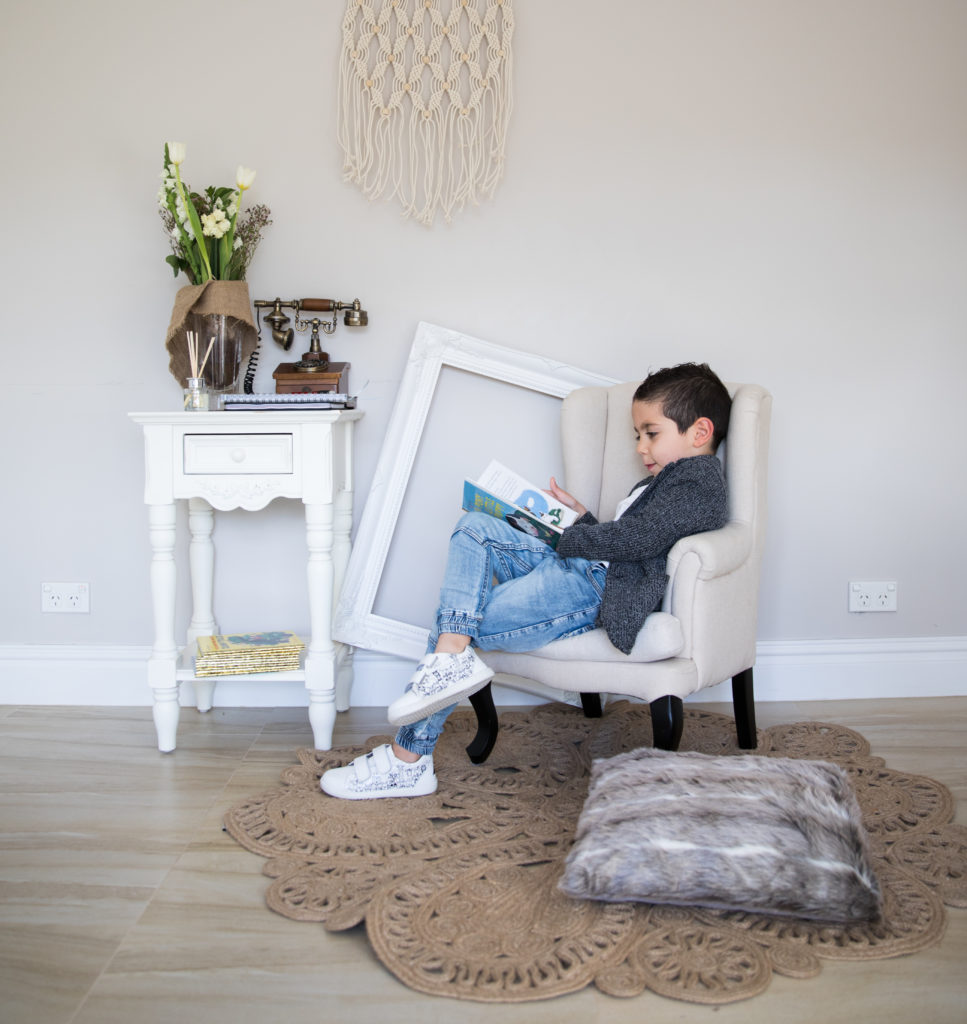 By way of background, we have been living in our suburban home for over 10 years. It's a modest 4 bedroom house with an abundance of light and plenty of room for the kids to play. We occasionally toy with the idea of moving east but we love the space we've created. Instead, we have recently decided to 'spruce' up our home. A change is as good as a holiday, right?
First on the agenda was the kid's playroom. We've culled their toys and made way for new desks and computers. We're still waiting on the lamp and bookshelf but in the meantime, the reading nook is our new favourite space. We've kept the tones natural in order to contrast all the colour in their toys and books. The room is also bright and airy so it welcomes the organic hues and textures.
We have always maintained an affectionate nod to the past while keeping current so when I saw the Lorraine Lea Margaret jute rug, I instantly fell in love with it. I just knew it would be a building block for the homely space. Hung on the wall is the Carly knotted cotton and beaded wall hanging that adds some interest to the bare wall. We've finished the space off with some furry throw cushions for comfort.
Then I discovered Lorraine's  version of the mermaid tail. Without doubt, one of the best purchase delisions I've made for these two munchkins. We bought Charlotte a Ballerina stocking and Fred a Shark stocking. These are an absolute hit. They snuggle in them on the lounge most evenings and transfer straight into bed. They come with us on road trips too.
Lorraine Lea has added layers of love to our home over the years – from throws to lamps to toys – and has been around for longer than I can remember. The shopping experience is always personal and inspiring.
Photography: Shots with Carolin